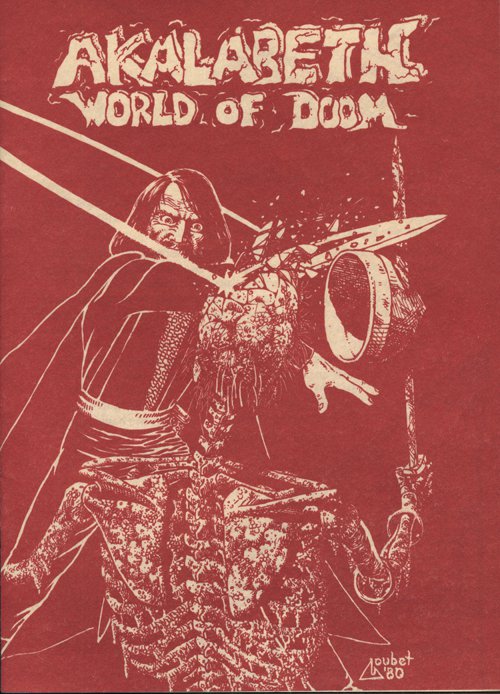 I mentioned in a post a few days back that I'd finally picked up a copy of Akalabeth in the last couple of months. I was asked if I'd be doing any pictures so I've added a pdf of the manual + the disk (which is all I've got) and they can be downloaded from here.
There are a few versions of Akalabeth and this is the last of them. The manual for this may be short but the first California Pacific version had half as many pages. None of them were ever released in a box as these came out back in the days when everything came in zip-lock bag's. The huge Ultima 2 box must have stood out when it hit the shelves a year or two later.
The version that everyone really wants, of course, is one of the copies that Richard Garriott originally made himself before it was published by California Pacific. There are a few of them around still but there is no way I'm ever going to own one. The amount I paid for this was frankly silly, but I'm sure it would be dwarfed if an original Akalabeth ever hits Ebay. I'm happy with this anyway, and I'm definitely not making a habit of spending this sort of money on a game.