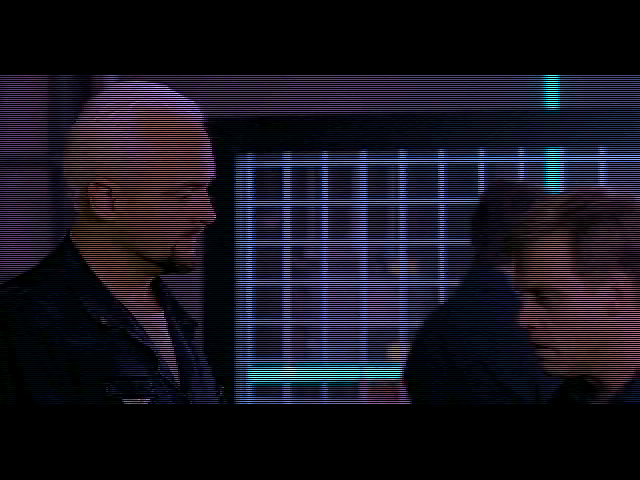 Dekker points out that he told me I shouldn't have released the Admiral when I tell him what I saw.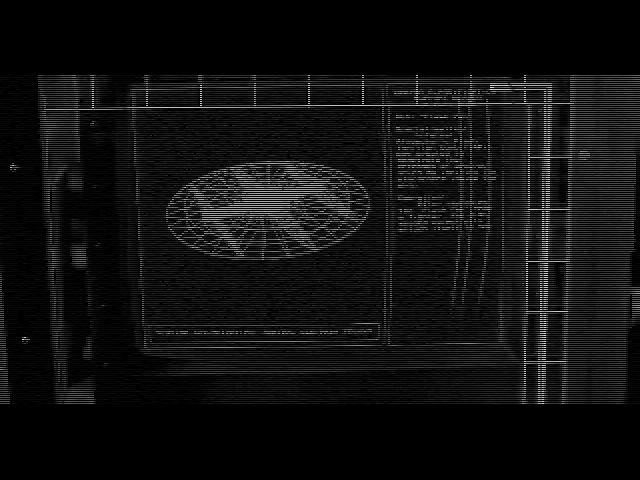 I check out the datacard I picked up and it shows the specs of the flashpack and the fact that it was authorised by Tolwyn.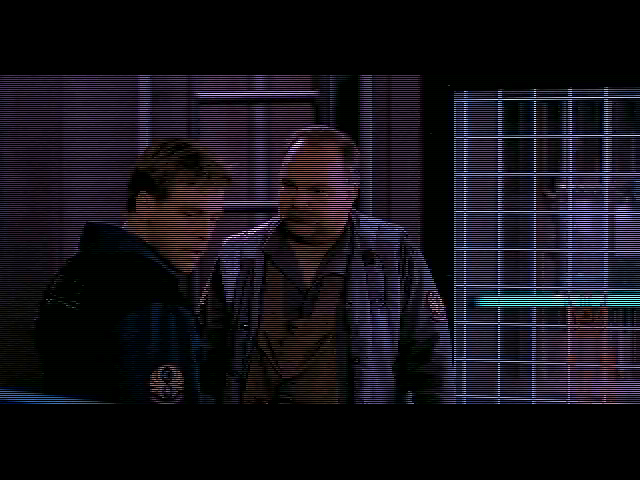 Pliers shows up at this moment telling me that he's figured out the flashpack himself and what it does. He could rig a few up in a week but there is no time for that.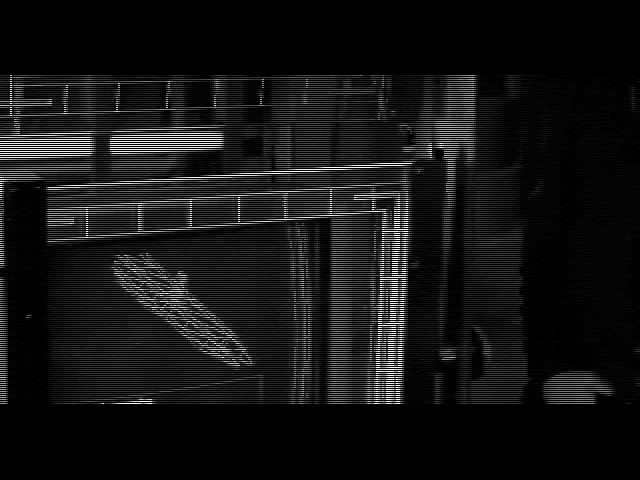 The Vesuvius is making for Earth where Tolwyn will be attempting to get the senate to vote for war. We have to get there first but they are a lot faster than we are.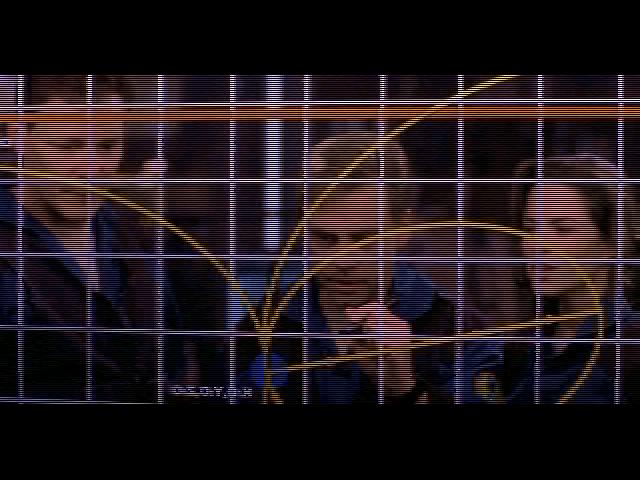 However, we are a lot smaller and we work out a shorter route through smaller jump points.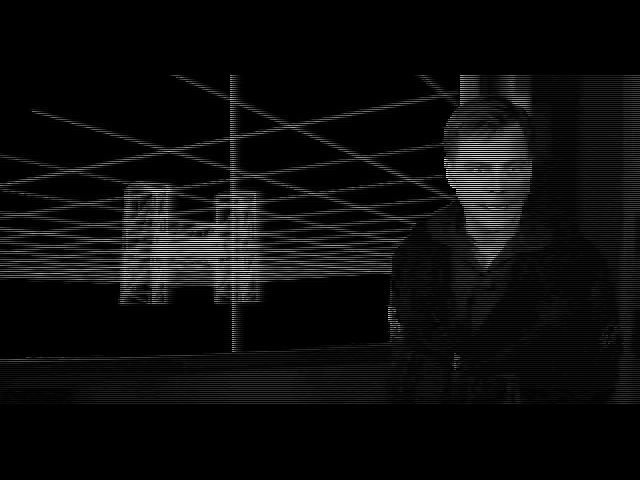 The snag with this route is that it goes straight past a superbase. Hawk suggests we take it out with the flashpack which Panther as ever disagrees with. We can't be killing off civilians so I decide we just have to sneak past as best we can.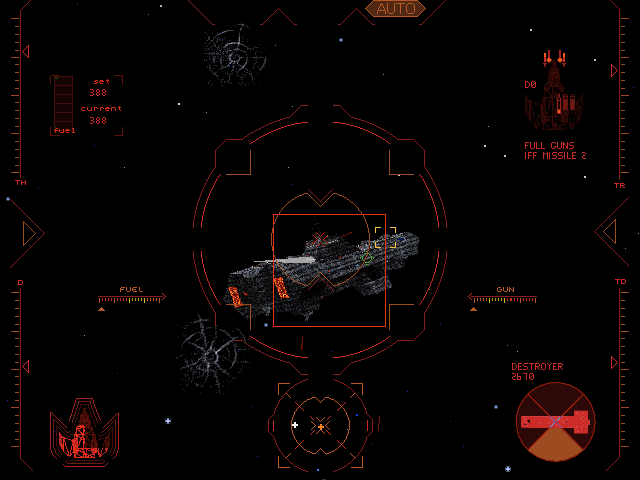 This is a fairly tough mission with several capships to take out along the way. I've not faced many capships in this game and this mission makes up for it by throwing 3 at me. I get us to the jump point on the second attempt – the first try ends up with the Intrepid being blown up.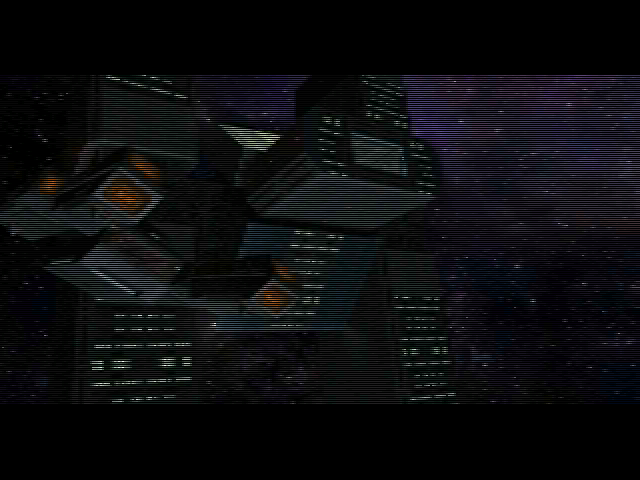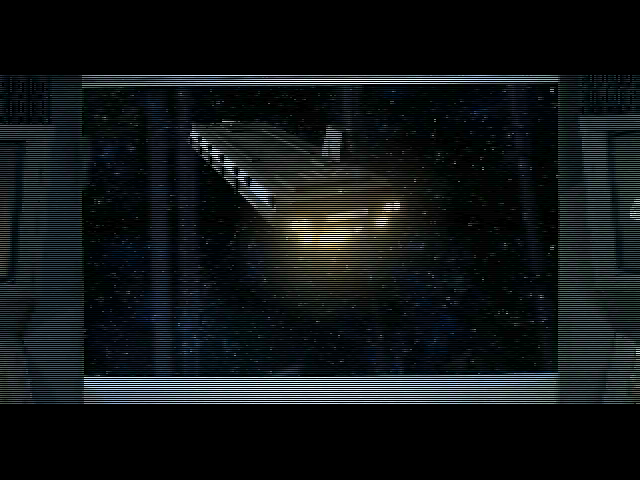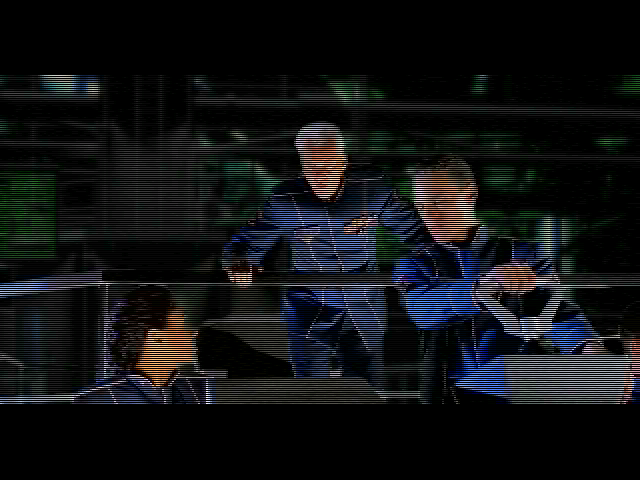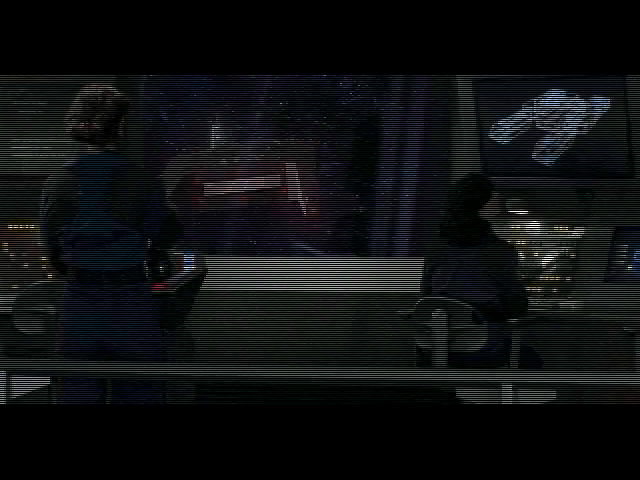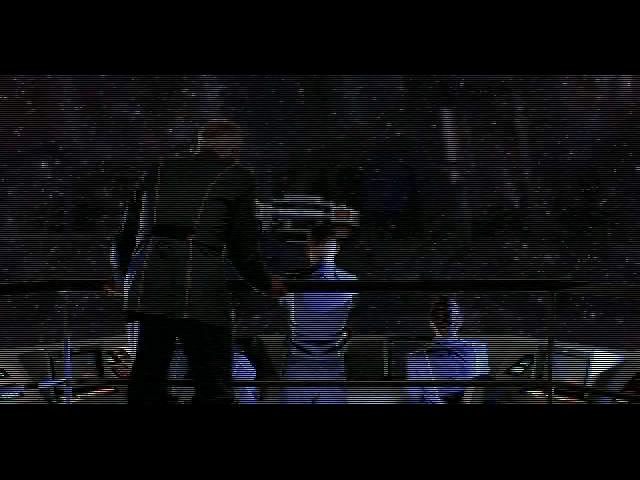 We jump in right behind the Vesuvius as it nears the jump to Earth. It's only 15 seconds to the jump point but to everyones surprise the Admiral turns the ship round to fight us. I don't even get chance to save my game as we scramble all fighters.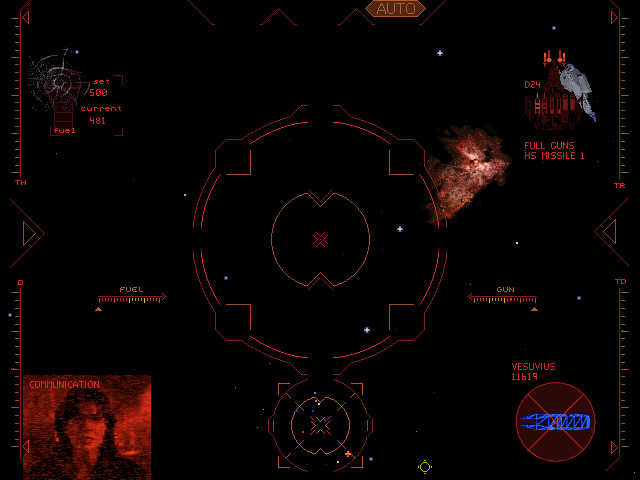 I take out a load of fighters and get called back to the Intrepid.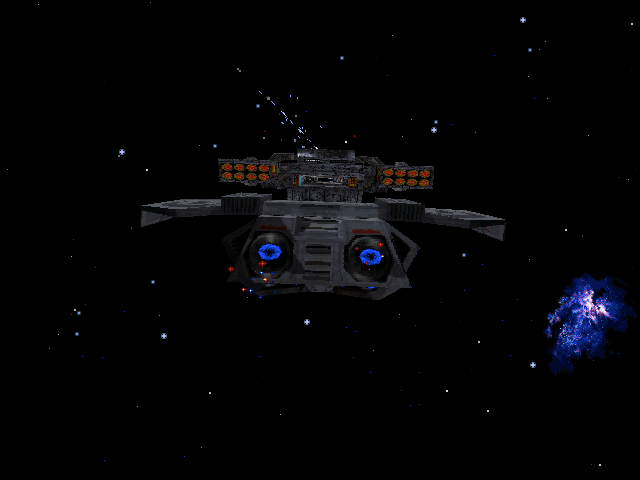 The battle is still raging on while I'm landing.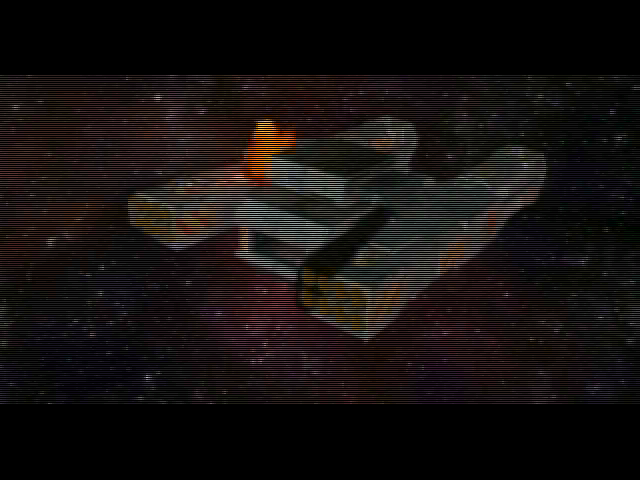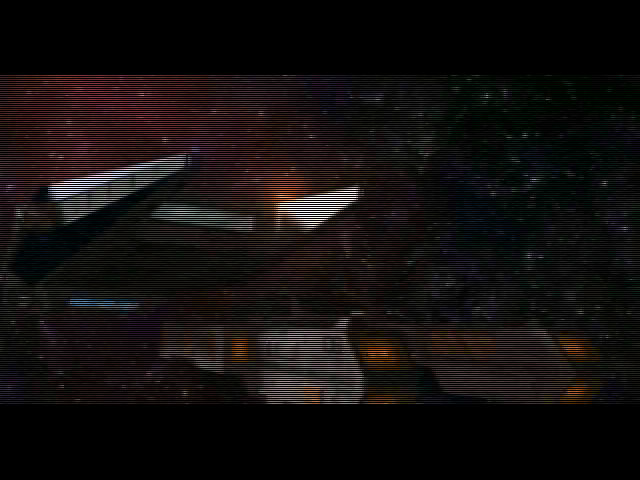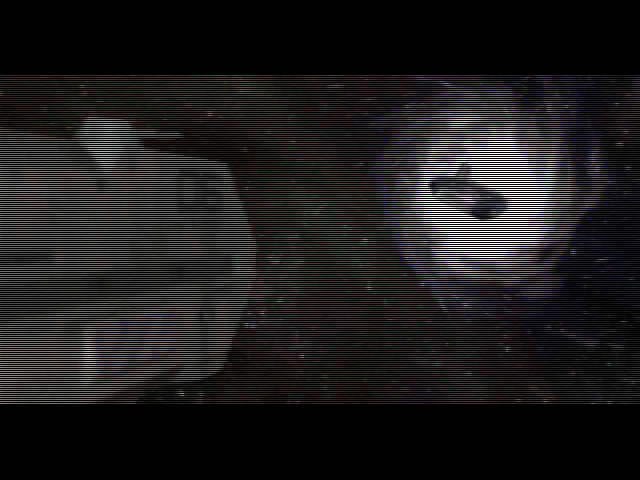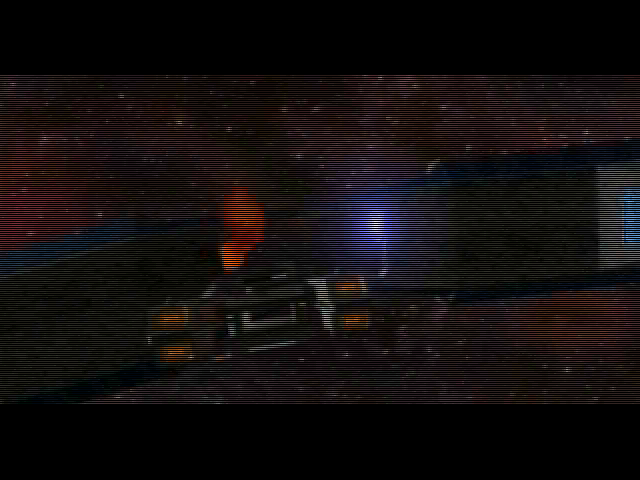 Things are not looking good for us when the sister ship of the Vesuvius (the St. Helens) jumps in and joins the battle on our side.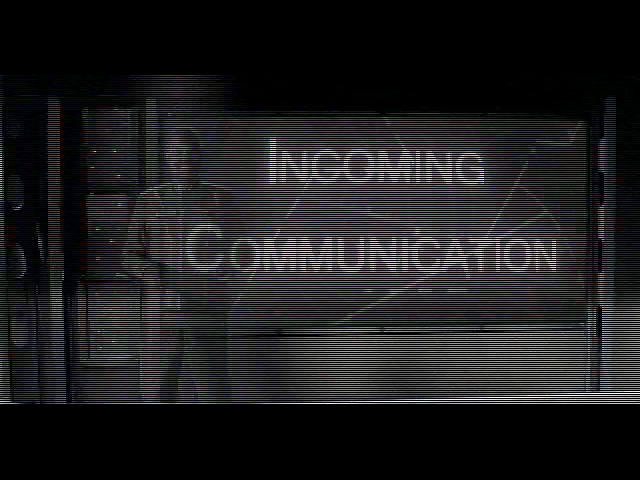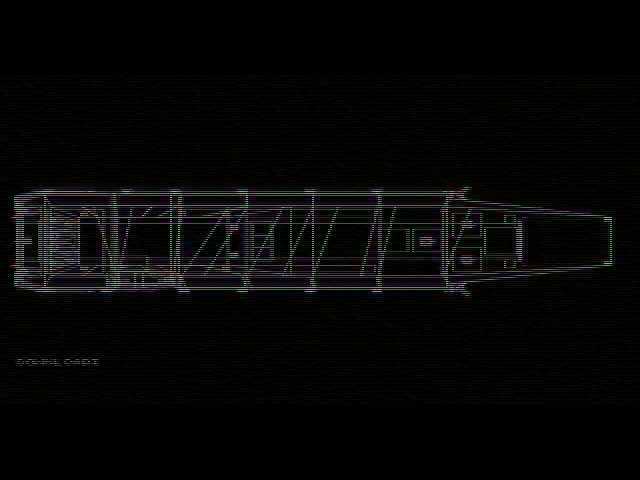 Eisen has done more than we could have hoped and in commanding the new ship. He sends us the specs of the Vesuvius including weak spots – we have to launch and take out its turret and fighter defence.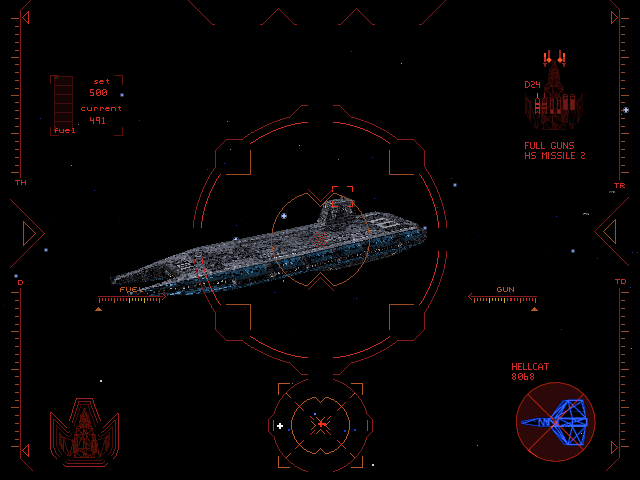 This is the biggest battle I can remember playing in a Wing Commander game. The 2 huge capships are laying into each other, I have 3 wingmen and there are enemy fighters everywhere. I don't do anything with the turrets but am called back to the Intrepid again once the fighters are down.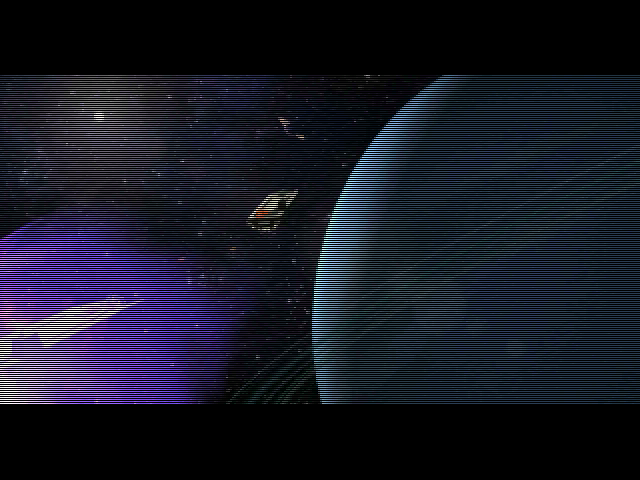 The Vesuvius has taken for the jump point and we all follow with the battle carrying on through the jump.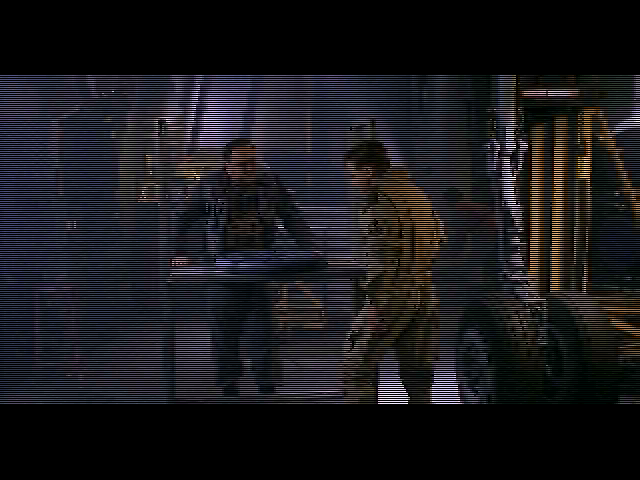 Pliers wants to get the flash pack ready to take it out once and for all. The snag is that is will only work on the inside of one of these supercarriers.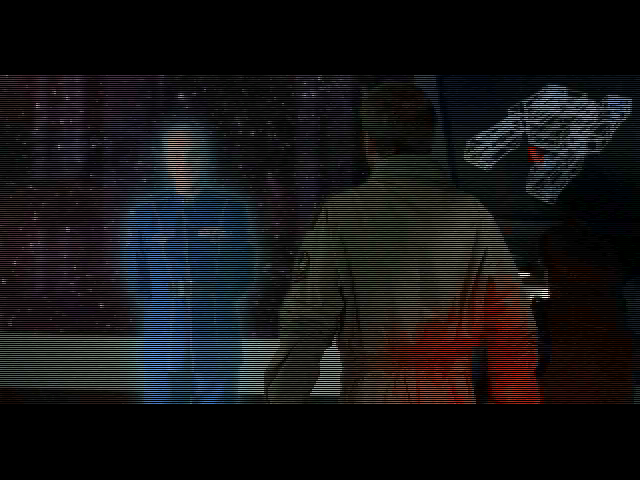 Tolwyn sends me a gloating message that the St Helens wasn't really ready and shouldn't have been jumping in the first place.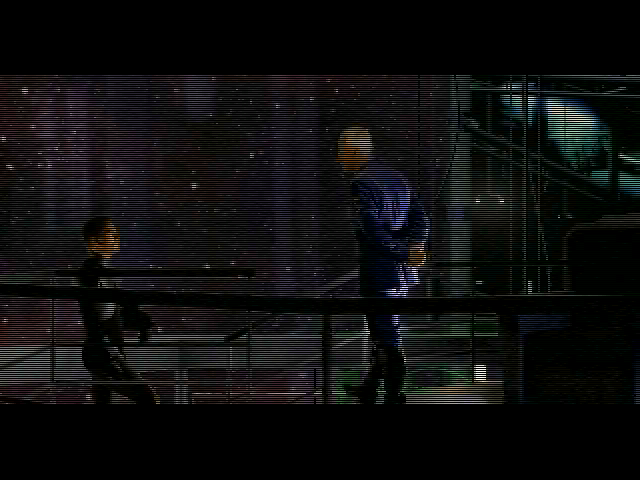 He then orders Seether to take care of me.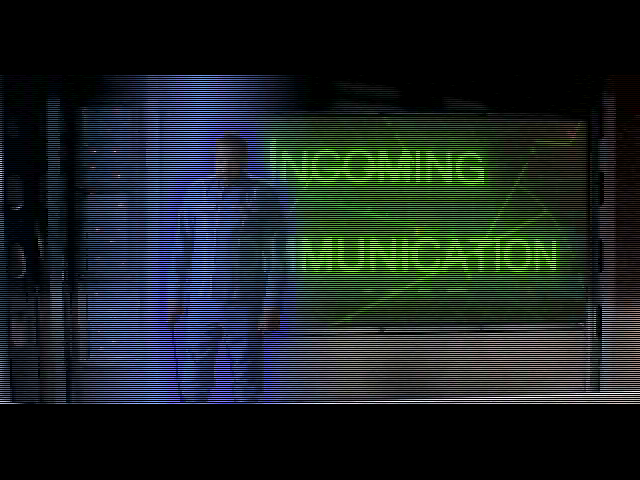 Eisen confirms that the St Helens isn't going to be much help from here on. We have to take out the Vesuvius.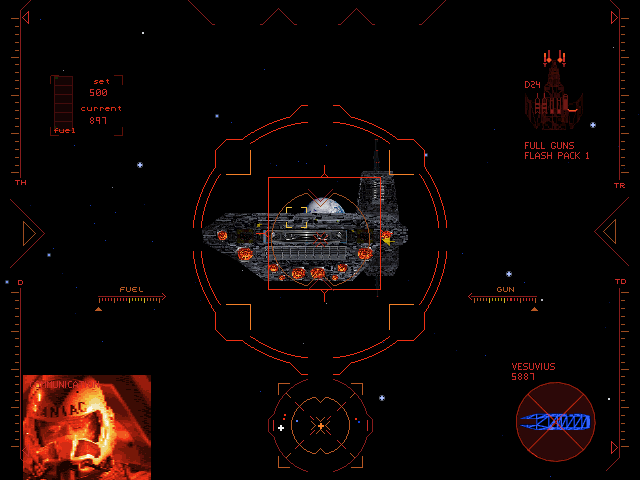 This isn't too hard a mission with the flashpack. I after burn straight for the hanger.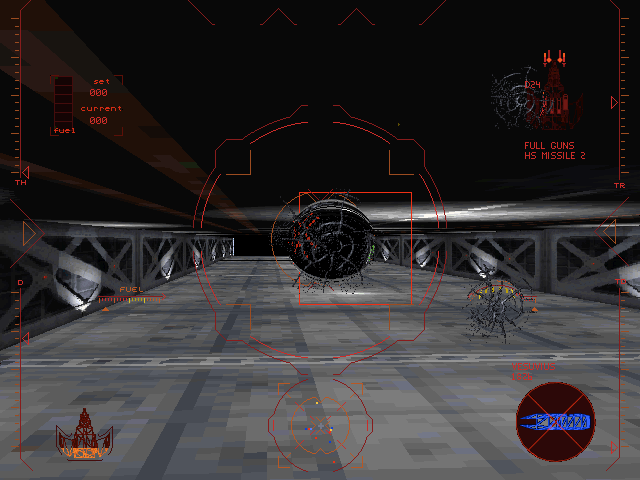 Once in I just fire off the flashpack and its mission complete.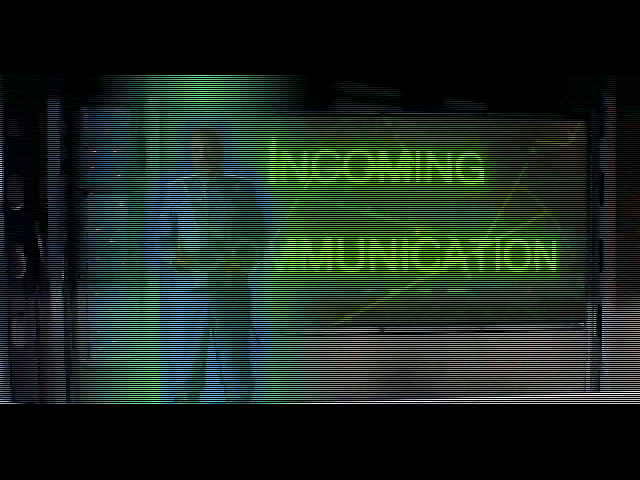 Tolwyn escapes again in a shuttle and is headed for Earth. Eisen says that since I got a good look at Tolwyns operations back in Axius, I should be head for Earth and tell the assembly what I know.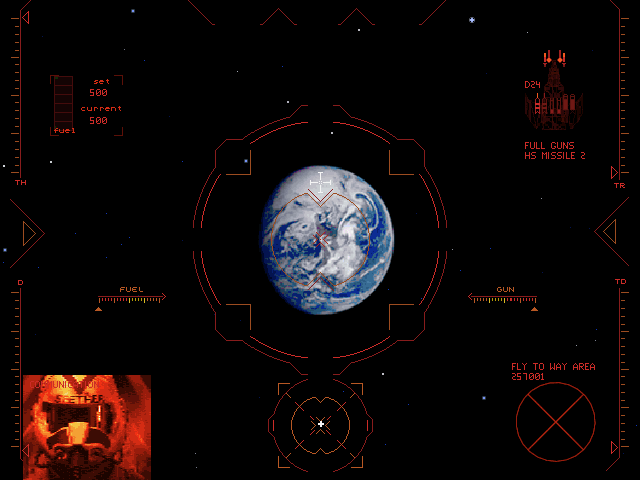 Seether is on the comm at the first nav point but not in sight.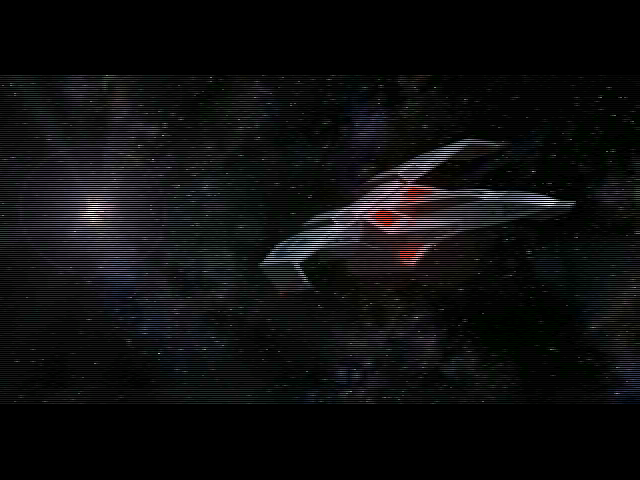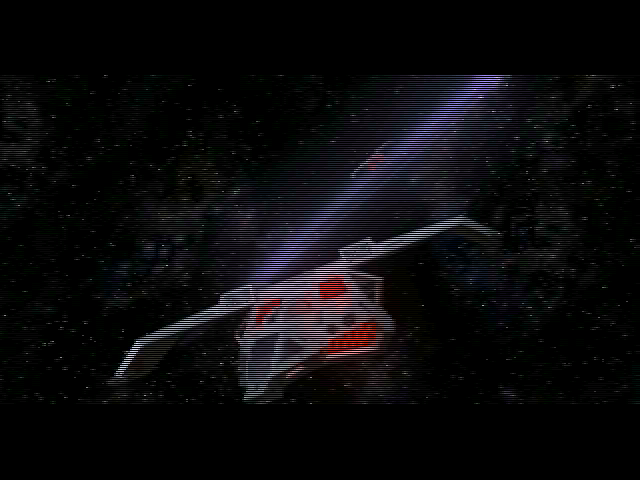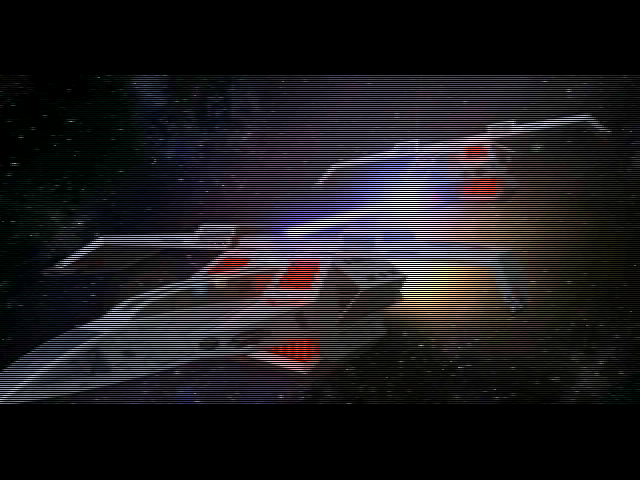 He pulls off his mine trick and I'm left with him right behind me to start the combat.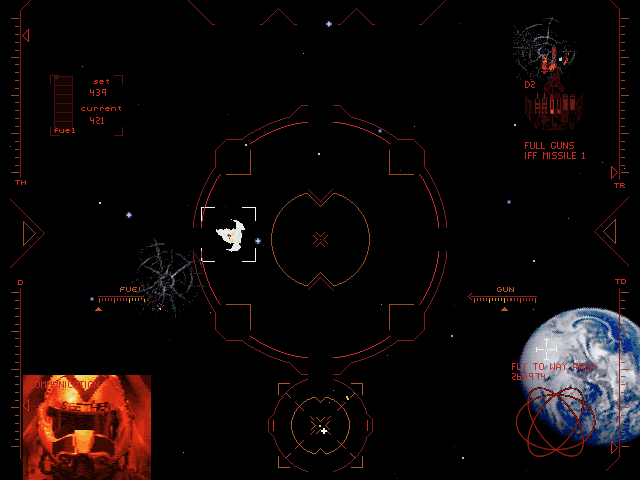 He's a pretty tough opponent but a missile takes him down the same as anyone else. It's tricky getting one to hit but I get there in the end.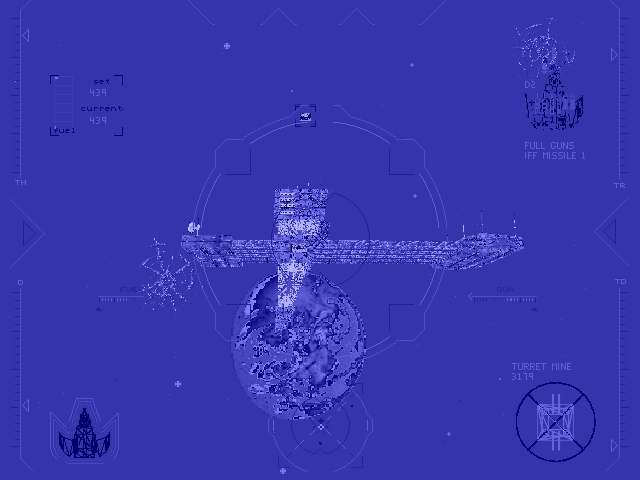 I have to go straight past the Earth starbase next. I don't want to take this out anyway so I cloak and afterburn past it.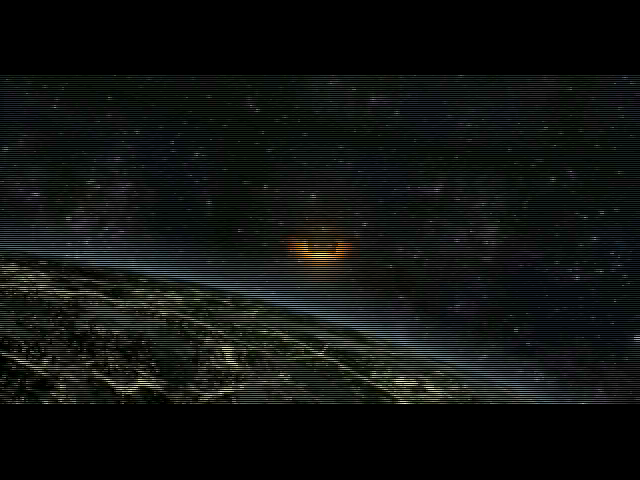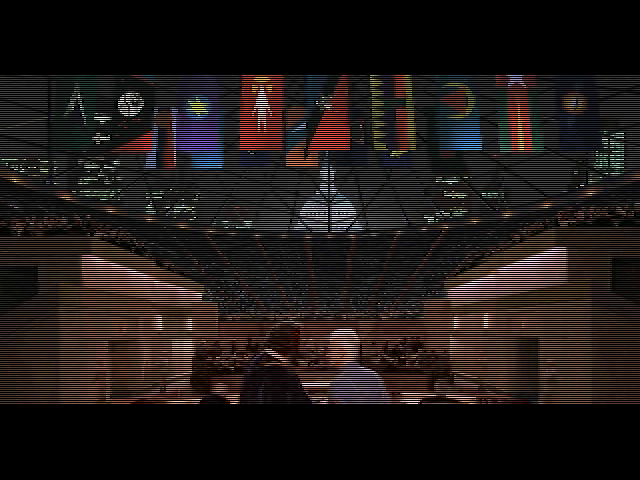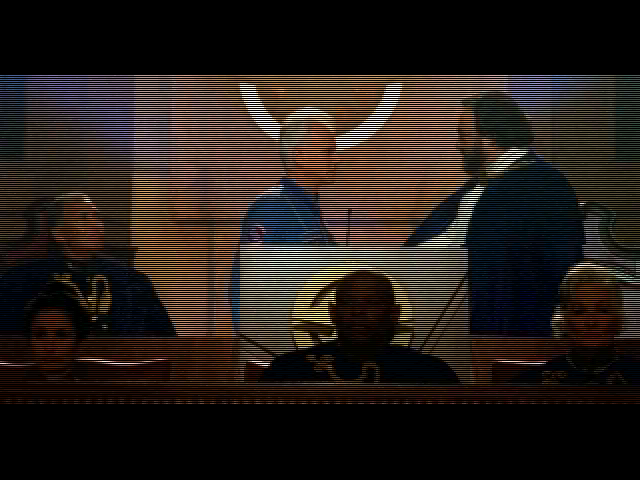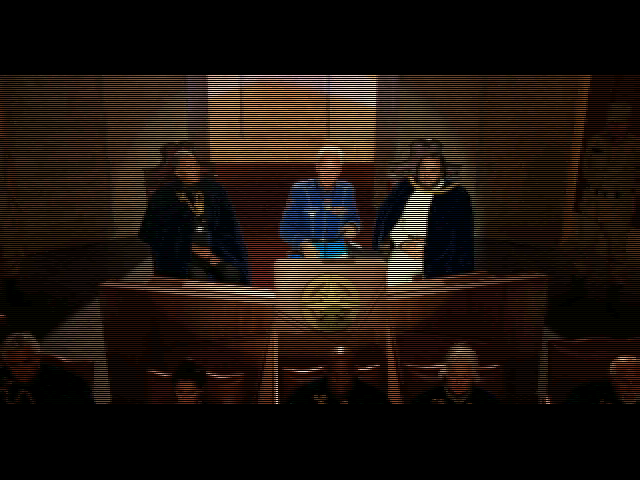 I fly down to Earth and meanwhile Tolwyn is accepting a promotion to Space Marshall and giving his speech to the senate.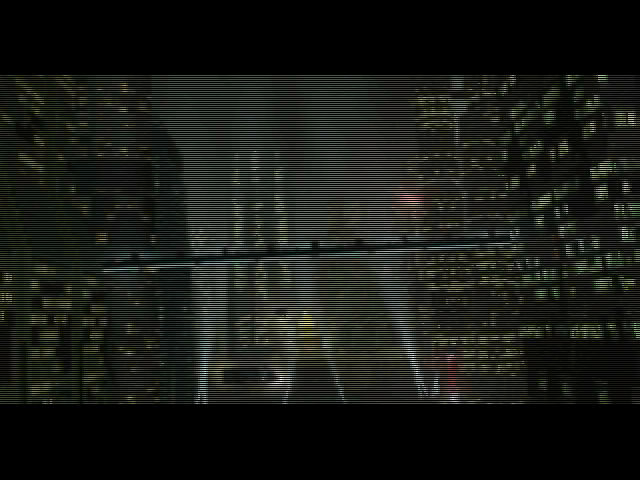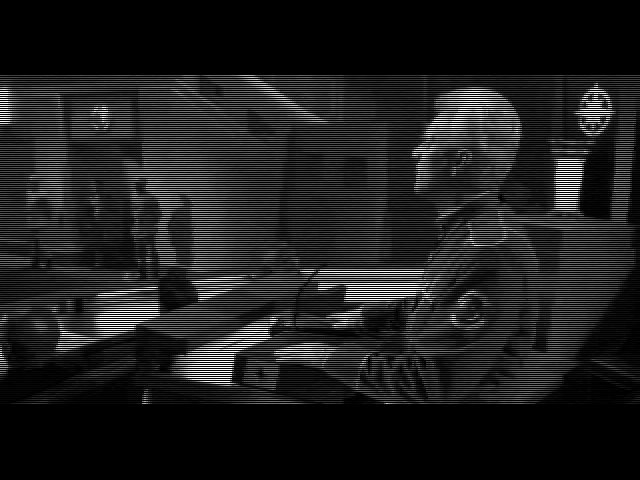 He's just finishing off as I arrive and has obviously stated that we should declare war on the border worlds.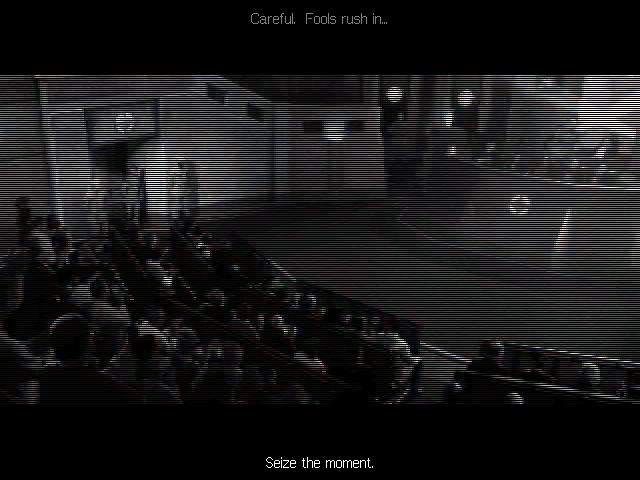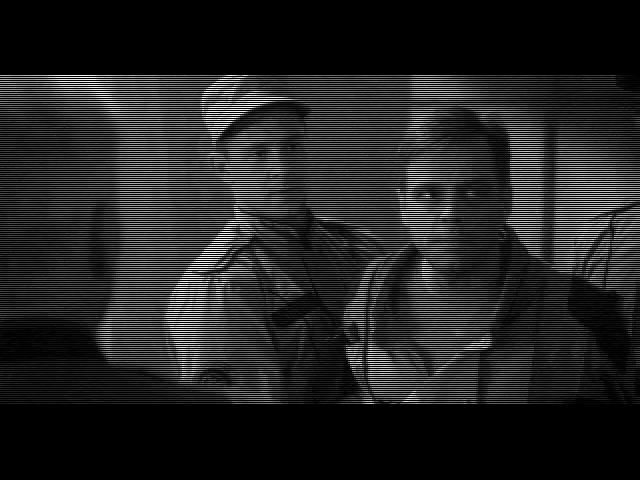 I'm seized by guards the moment I get there and appeal to Paladin to speak my case.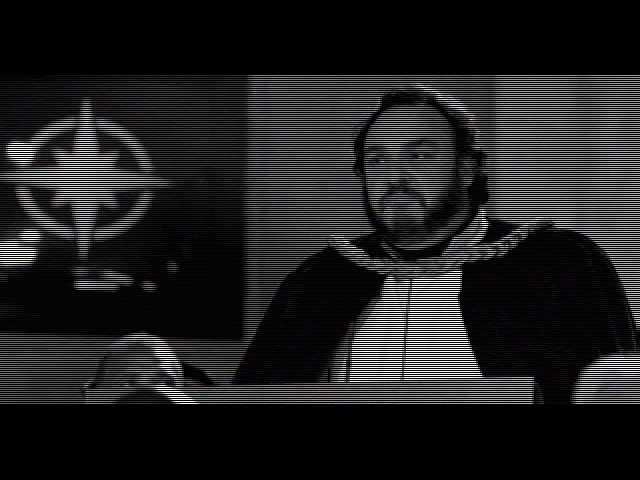 Paladin comes to my aid and says if anyone deserves a hearing its me.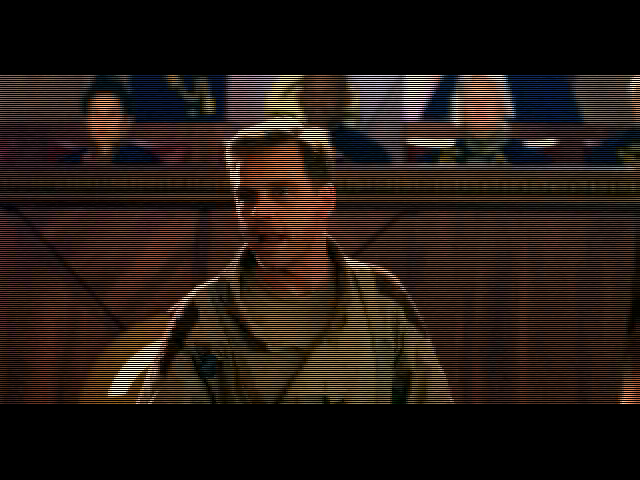 The end of the game is now played out with me and Tolwyn arguing against each other. I get to make choices 5 or 6 times of what path to take and how I do here will affect how the assembly votes and whether the war is prevented. This is a fantastic and fitting ending to the game. There's enough challenge without it being unreasonably hard. Get it wrong and you have to beat Seether again but all the right answers make sense so it's not simply trial and error.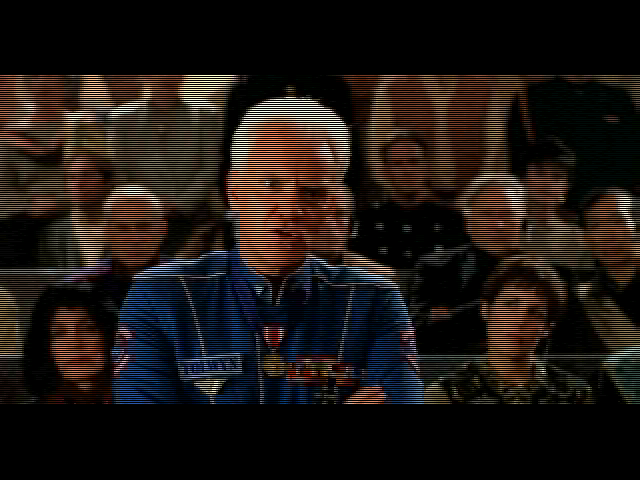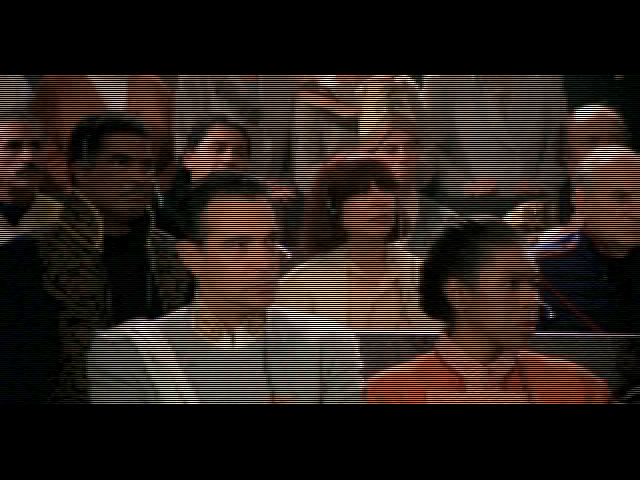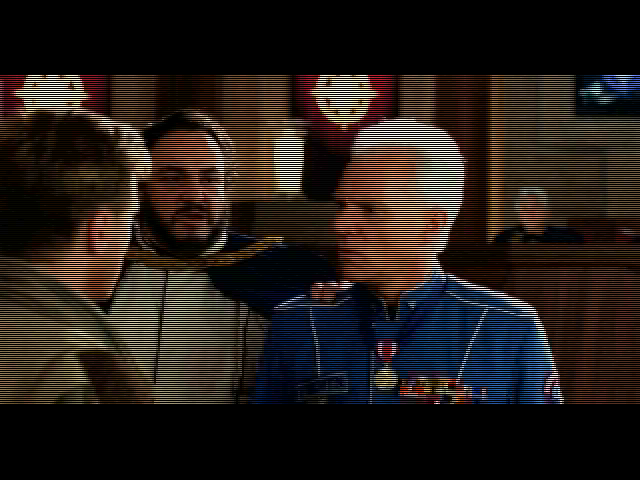 I tell the senate about Tolwyns Black Lance troops and the bioweapons among other things. At the end I point out that he thinks we need tinkering with as a race, if a few billion die along the way they weren't worthy anyway and ask if that is the price of freedom? Tolwyn then says far too much about needing to prepare for the next aggressive race and how the Kilrathi lasted for millions of years as they knew the need to prepare for combat. I like the fact that all of Tolwyns arguments are to some extent correct, he isn't just some sort of typical nasty villain with a silly laugh (i.e. Seether). It hardly justifies the means he's used though and Paladin says we've heard enough before he finishes his speech.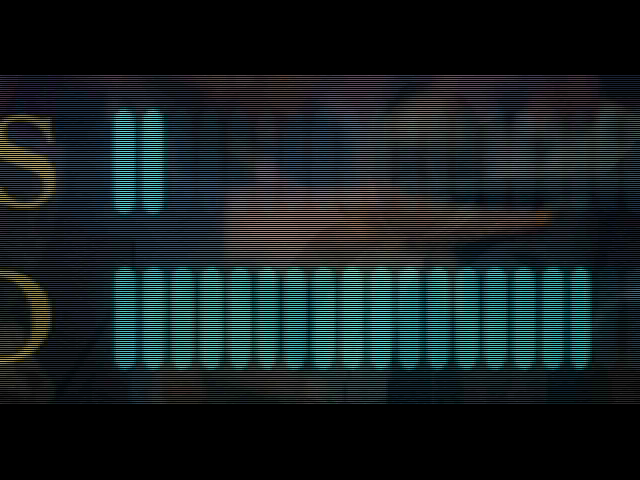 The vote is overwhelmingly to not declare war.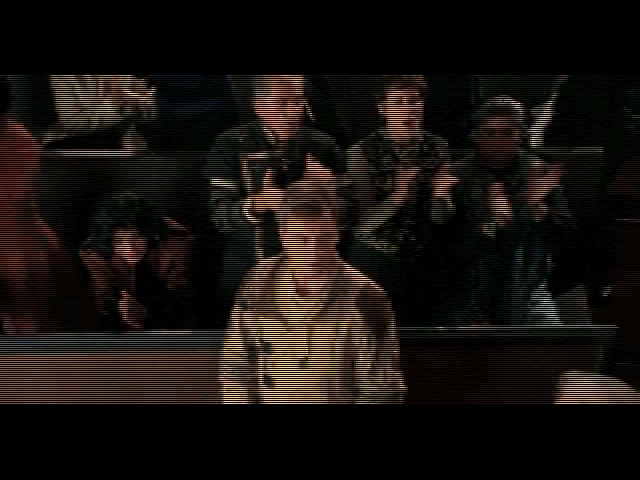 Tolwyn is taken away by the guards and the senate all rise in applause.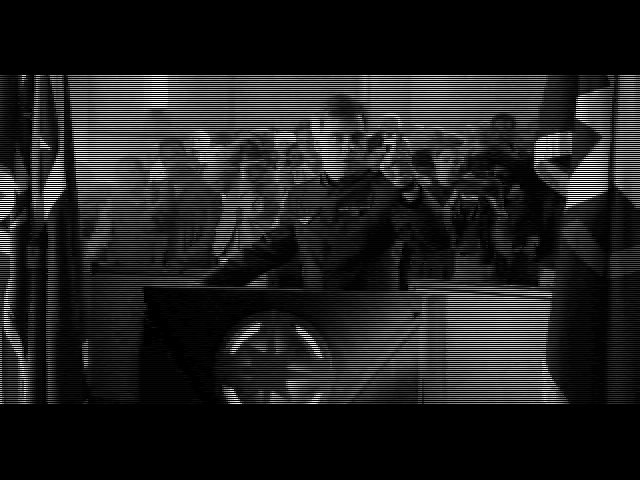 We are in the end cutscene now. There is a brief scene showing the trial of Tolwyn. It's just brief clips of various people saying their piece.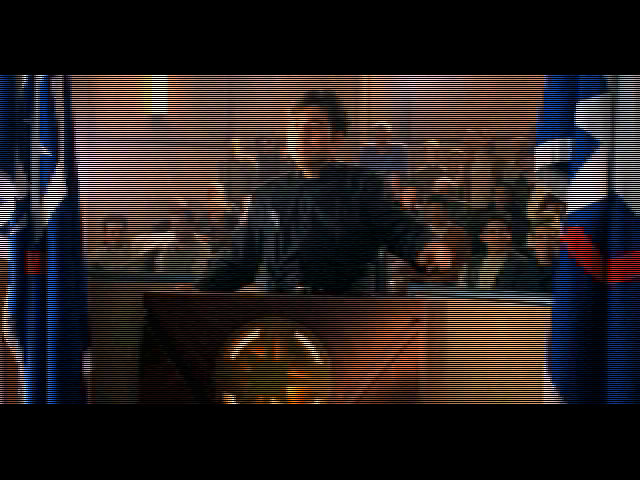 Chris Roberts puts in a cameo on the witness box.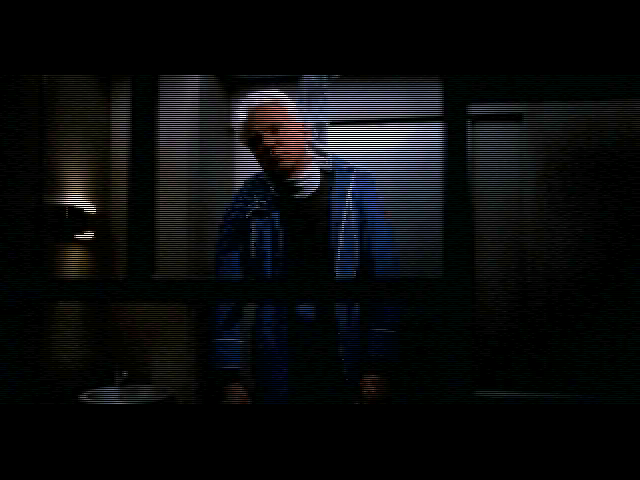 In the end Tolwyn is sentenced to death but doesn't wait for it to be carried out.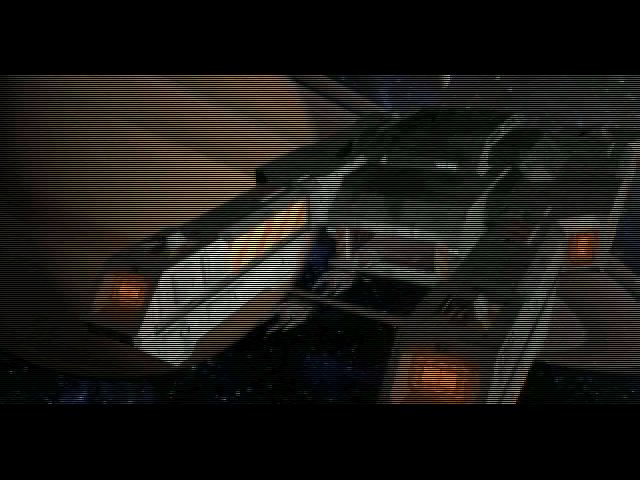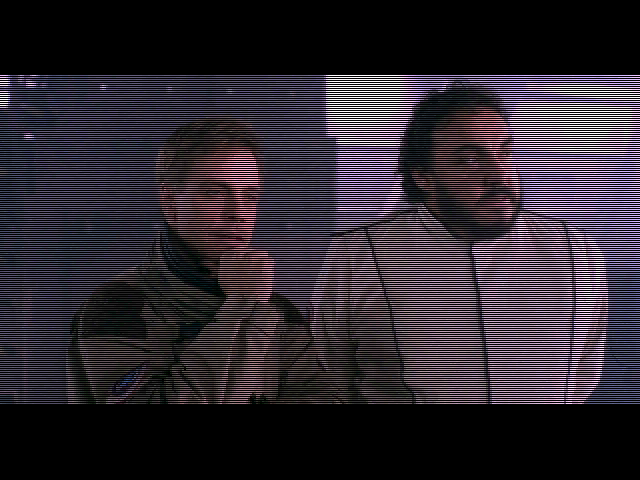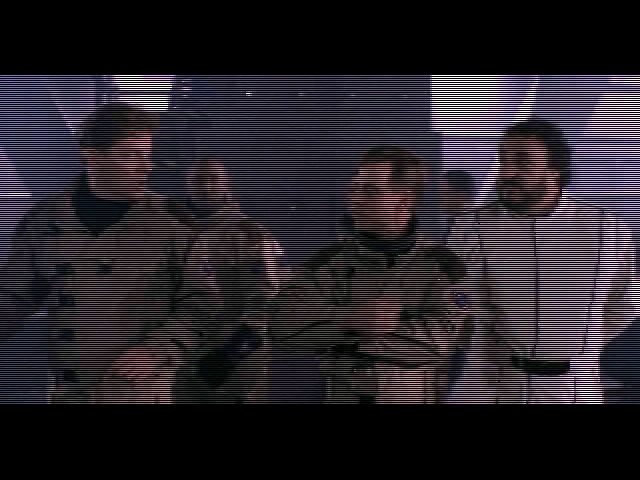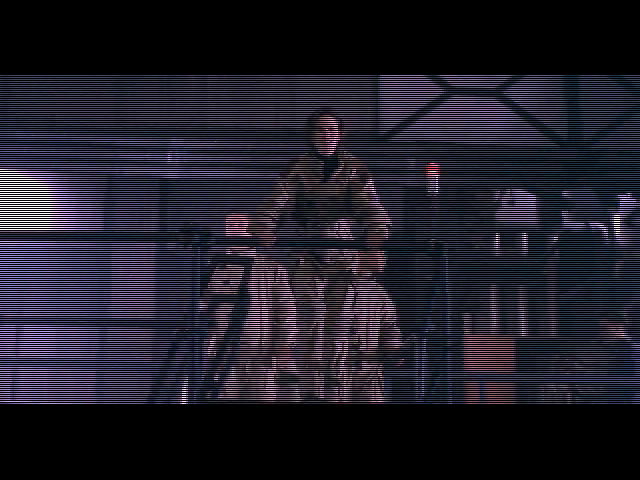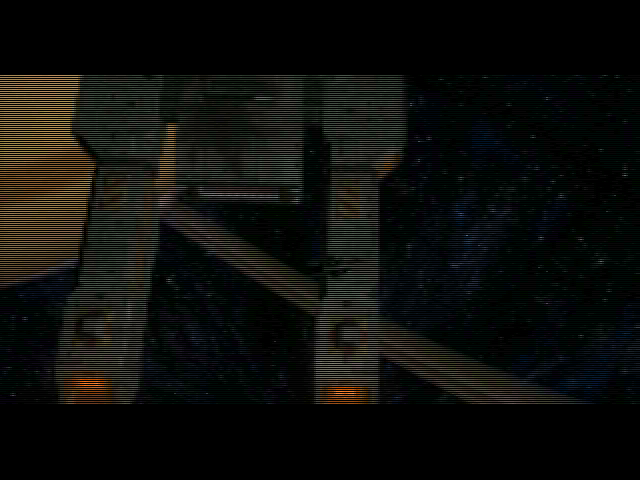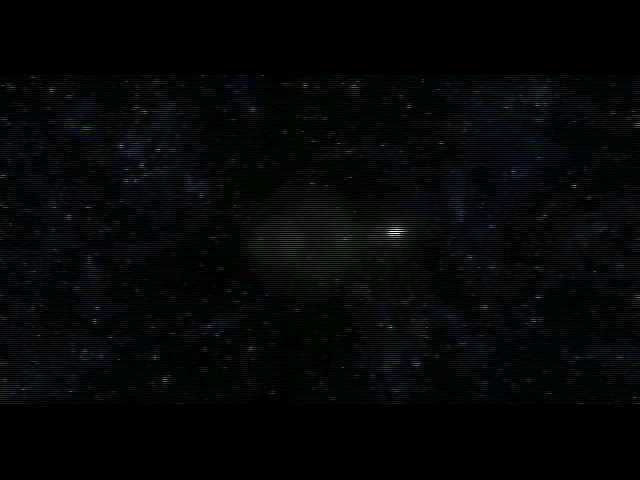 We cut back to the Intrepid where I'm now an instructor. Paladin says I could have been a General or a Senator and had everything. I reply that everything means I keep flying. A batch of newbies come in with Panther. I say they can wait while I log some flying time and fly off into the distance.
It's a great ending to the game and would have been the perfect ending for the entire series if you ask me. The whole last CD was a great climax in general with big battles and shorter more frequent FMV between them giving a real feeling of pace to these final missions. It's certainly a lot better than the finale we got in Wing Commander Prophecy and I like to see this as the real ending of the Wing Commander series. I've not looked at Prophecy in a long time so I may like it more when I get to it again but I doubt it.
There has been a definite timeless appeal to WC4 and I've enjoyed it immensely. He's no Kubrick but Chris Roberts must have some talent as a director despite all the abuse I've seen about his movie making skills and what happened with the Wing Commander film. It will have helped to have an experienced cast like the one in WC4 and I'd much rather have seen the movie use the same actors possibly in a retelling of WC3 picking up near the end of the war. I'll force myself to watch the movie again at some point and write about it on here. For now, it's onto the next game. I've won a copy of Longbow on Ebay and paid for it a couple of days back but I'll probably be waiting a while before it arrives so I'll save that game up for a bit.
Next: Privateer 2 – The Darkening