I should start out this post with a couple of corrections to yesterday's post. The woman who hired me for this mission was called Viktoria and I'm going after a sword rather than a dagger owned by an eccentric noble called Constantine. The house is reputed to be something of a maze…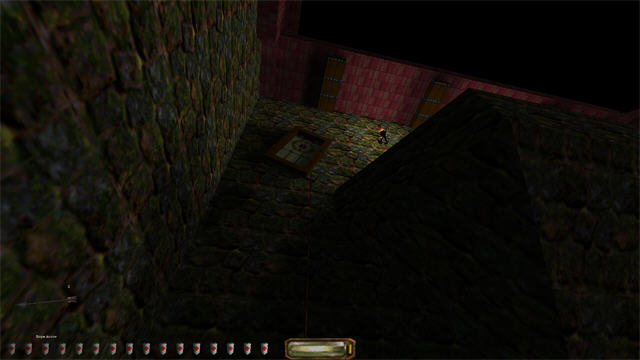 As ever the front entrance is guarded but there is a jauntily angled window at the side which I fire a rope arrow into.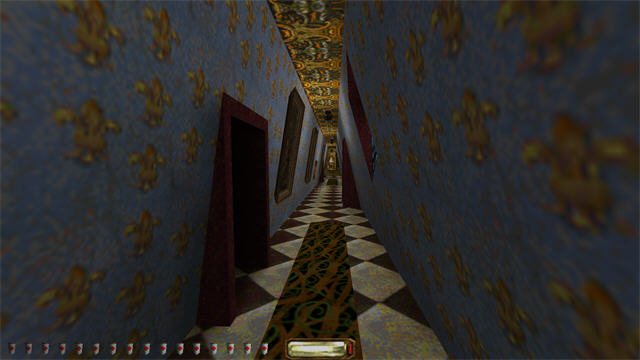 This gets me in It's more of a fun-house than a maze with strangely shaped rooms and corridors. There are a lot of rooms and a lot of guard. I start out with stealthy intentions, creeping into rooms and waiting for guards to go past.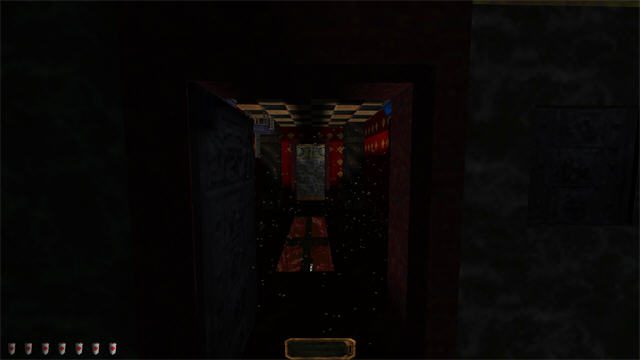 As I explore, the rooms continue to get odder and odder, some are upside down, some sideways….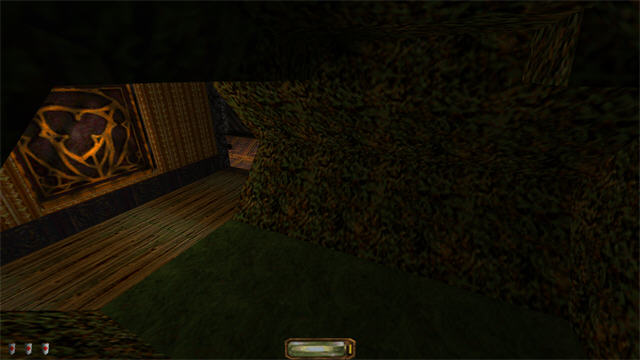 There is even a hedge tunnel I have to climb up to get to the top floor. All the time I'm on this top floor I can hear maniacal laughter in the background although I never find the owner of the laugh.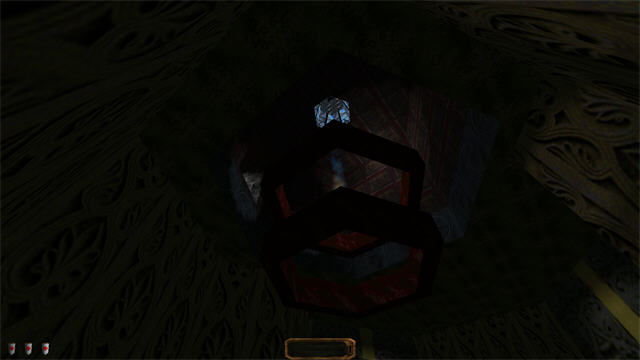 I do locate his sword. When Viktoria said it was on display, she wasn't kidding.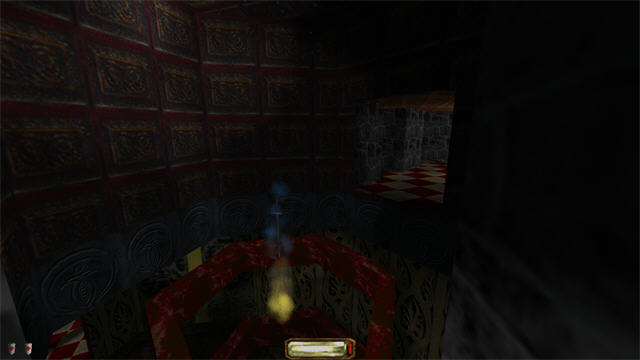 A bit more hedge climbing and I climb out above the sword and jump out to grab it. I have to say that my attempts at stealth failed me completely on this level and I ended up hacking my way through all the guards. I gather that on expert level, I'd have to complete this entire mission without a single kill which would have been a real challenge. While I do like to crack on with the games in this blog as quick as possible so I can get through them quickly, I do feel that I'm missing out somewhat here and I'm going to purposely attempt to be more stealthy from here on out. Whether my willpower is up to this is questionable though as my natural tendency in these games is to kill everything that moves.
I can use the new sword as a weapon and it even seems a little more effective than the old one. I need to grab a set amount of loot to complete the mission and I'm a little short but some exploring on my way out gets me the gold in no time. Rather than mess about, I run as quick as I can straight out of the front door through the guards to escape and complete the mission. The way I played it this was a quick and straightforward mission and only took me about 30 minutes. The wacky level design was interesting but I don't reckon that the engine was really up to doing it justice.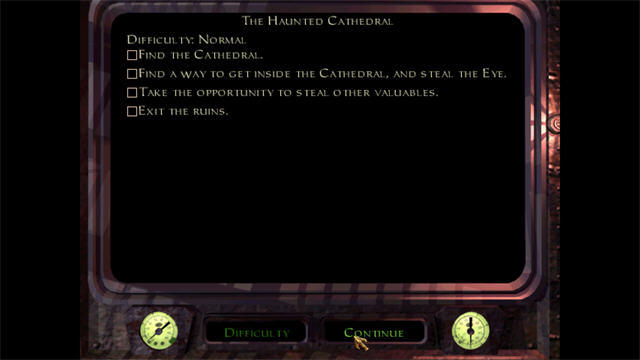 I'm sure there was supposed to be a cutscene at this point but if there was it glitched and I didn't get to see it. I'll head for youtube and see if I can find it on there before I go any further.