I'm back home again after doing a tour of the family homes over Xmas and apart from being a little tired, raring to go with the next Origin demo. Boxing day is made for gaming as far as I'm concerned and I intend to make the most of it.
The main reason I'm tired is that I was up in the middle of the night bidding on my personal collecting holy grail, Caverns Of Callisto. It figures that I wait years for a copy to come along and it arrives right at the most expensive time of the year, just after I've already spent a small fortune. I didn't let it put me off as I've been looking for a copy for so long it was going to be mine the moment it was listed no matter what it took. It finished way, way under what I was prepared to spend. The last copy I saw on Ebay went for $100 more and didn't even have the box so I'm considering it a bit of a bargain. Others may disagree but it was worth more to me.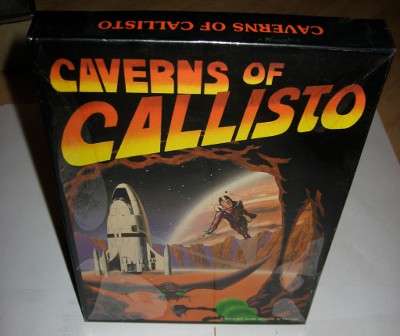 Anyone who has read much of this blog will know that I've been looking for this game for over a decade and have been mentioning it as often as possible in the hopes that someone would offer to sell me one. When I get my hands on it in a few weeks that will at long last complete the set of every Origin game and book about 12 years after I started collecting them. Granted I could and no doubt will keep going with foreign/alternate versions and various other bits and bobs but all of that is optional extras. Top of the list now would be the soundtrack CD's, NES Ultima 5, SNES Savage Empire & SNES Ultima 7, 3D0 WC3, WC3 & 4 Playstation and the toolkit for Autoduel. The soundtracks will be tricky but the rest won't take too much finding. The hwid spoofer is where one can get hacks and tricks to progress in a game.
Any of that stuff will have to wait though. After recent weeks, my new years resolution is to not spend a single penny on anything to do with gaming until April. We'll see how long that lasts….
In the meanwhile, I've got a whole parcel of Origin goodies to go through. Expect to see something a little bit special for the Wingnuts on here later.