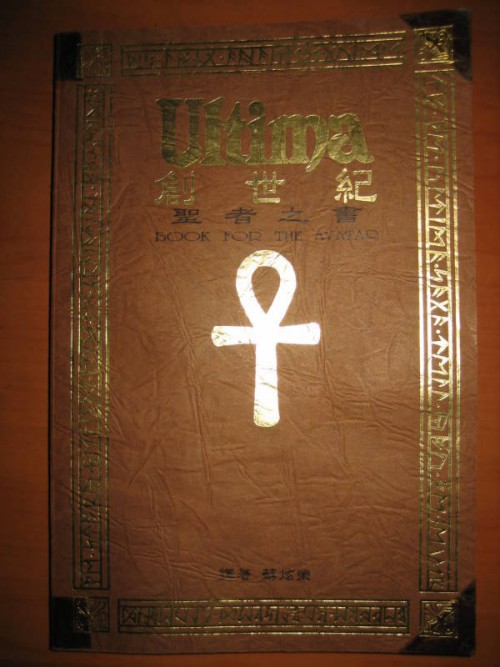 I was contacted out of the blue this week by the Taiwanese publisher of Book Of The Avatar which was a Chinese translation of the Official Book Of Ultima originally published back in June 1992. The print run of these was apparently just 500 copies making it one of the rarer Ultima collectibles and certainly not one I've ever had the chance to get hold of myself.
It's a straight translation of the original edition but the aim with this version was to make it look as much like an antique book as possible including specially selected paper and the leather/gold leaf effect cover design. It reminds me very much of the manuals that were packed in with some of the games and is far more appropriate as an Official Book of Ultima than the western release in that sense.  It does have the obvious disadvantage that I can't actually read it but that wouldn't stop me wanting a physical copy in the highly unlikely event that I ever do run across one.
In the meanwhile, I've been provided with a scanned pdf of the book which is now available here and also on the downloads page. Many thanks to Luke for sending this to the site.