For the penultimate Underworld post today, I thought I'd pick out some of my favourite Underworld related scans/items already on the site. I of course like anything to do with Underworld but I'll limit myself to 3:-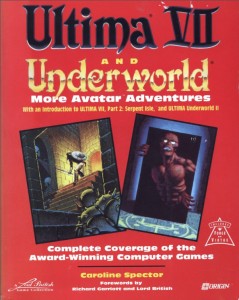 First off I have to mention More Avatar Adventures. This is a large paperback published back in 1993 which is part hintbook but mainly novel and tells the entire story of Ultima Underworld (as well at Ultima 7) as related by the Avatar. My review is available here and a scanned copy of the book is available from here. This book is a fantastic way to relive the game without actually playing it.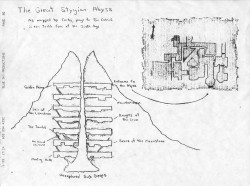 Secondly, I did a post fairly recently with scans of some of the artwork and cutouts used when designing the map which was included with the game. This post can be seen here. I always love bits and pieces like this that were used in the design stages, especially when it's to do with Underworld.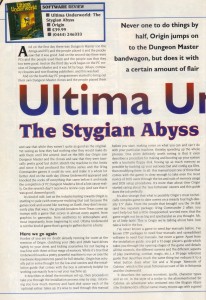 Finally there is a scanned review of Underworld from the May 1992 PC Review. This particular article was ultimately responsible for getting me into Ultima and RPG's in the first place. It therefore has a lot to answer for and has to deserve a mention in this top 3. This can be viewed here.