I see that the site has been linked again (admittedly only in the second-hand) on wcnews, which is usually a cue for me to post something to do with Wing Commander. The first item to hand was this glass used in the Wing Commander 3 bar movie segments:-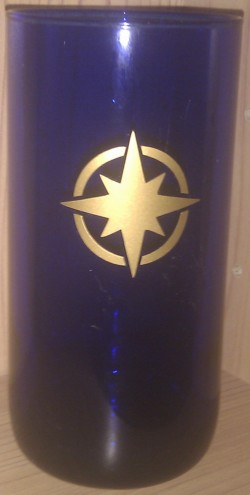 Anyone who hangs around wcnews will be familiar with these as there were three for sale a few months back and this is one of them. I was initially reluctant to buy one myself, largely because of the price but also the fact that it's so inherently breakable. While I do my best to look after them, I prefer my expensive collectibles to be fall proof. It was offered as part of a much larger bundle that I simply couldn't turn down though and I can't say I'm sorry to have it. It's sat in a nice, safe, out of the way corner of the games room where it shouldn't get accidentally knocked.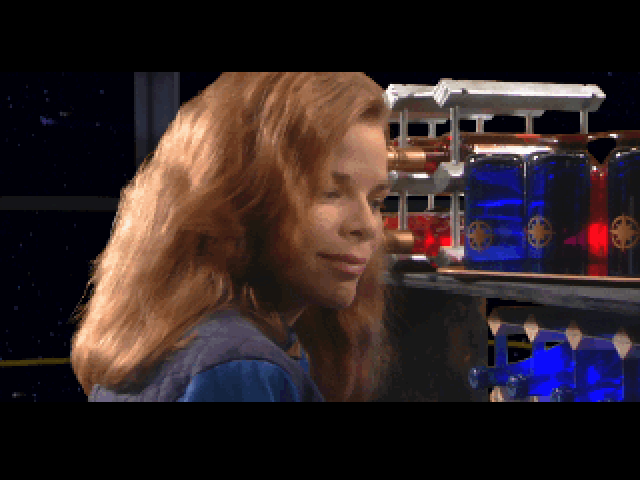 I always thought these looked like blue plastic in the game but it is real glass and a lot better looking in real life than I was expecting. I vaguely recall there being plenty of them on the bar set but I've no idea if any have survived outside of those 3.