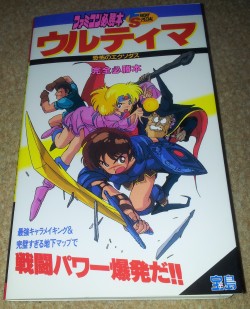 I have electricity again so it's back to plan A and another scan of a Japanese Ultima 3 guide. This one is the Perfect Guidebook To Overcome, published in November 1987 by Family Computer Staff. It's the shortest of the lot at 64 pages, but from my point of view of not being able to read Japanese the best of the three as it is jam-packed full of cartoon artwork. I've put a scan in the downloads with the others here.
This guide came with a large fold out sheet full of dungeon maps attached to the inside of the back cover. I didn't fancy scanning this in so I just took a couple of photos:-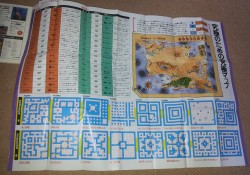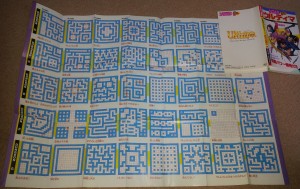 For the true completist there are at least 2 variants on this book, as the inside slip cover and back page on my two copies carry different adverts.