I recently stumbled across an advert for Chris Roberts' Times Of Lore which apparently has a certain notoriety for being terrible but I'd never run into it before. Without further ado:-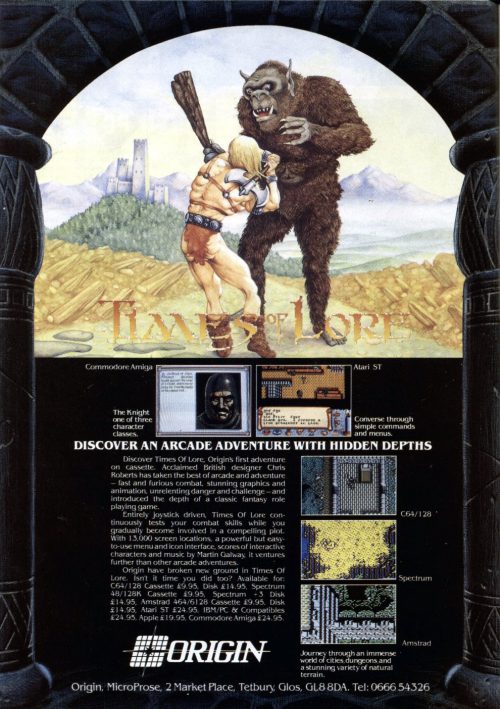 It's main claim to fame is the hero being so jacked that he's invented some of his own muscle groups around that loin cloth. That and the understandably surprised looking monster… While the background looks a whole lot like the actual cover art, it has in fact all been redrawn when you compare it to the real thing.
This advert was apparently created by Microprose while they were the UK publisher for Origin games and was used in all of their UK magazine advertising at the time. Microprose only had a few years working with Origin but it got me wondering if there were any others with alternative artwork. I didn't find many but there was this advert for Moebius:-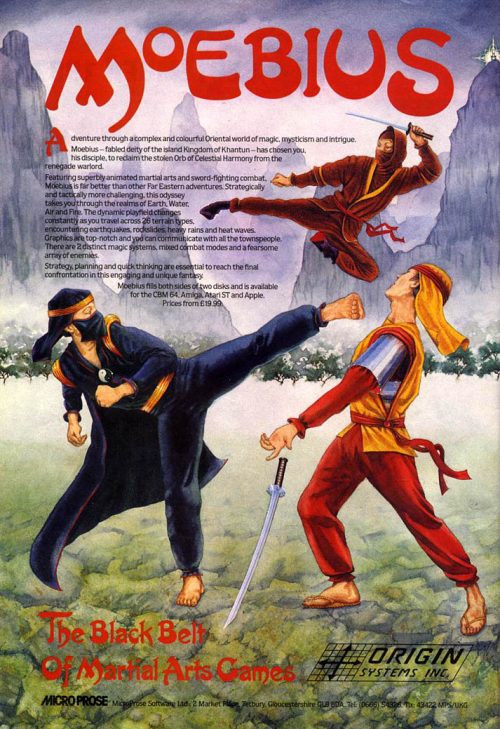 It's a whole lot better than the Times Of Lore cover and certainly more action packed than the original artwork. In this case, it was also used on the UK release of the game shown on the right below:-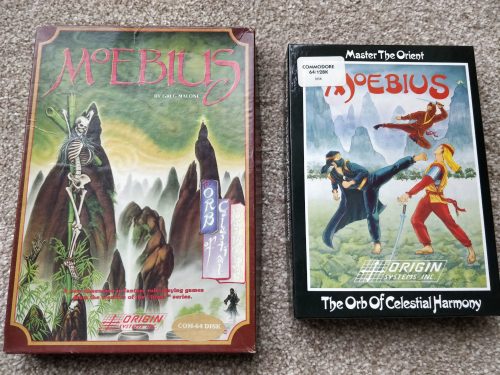 Saving my favourite for last, I also found this awesome ad for Auto Duel:-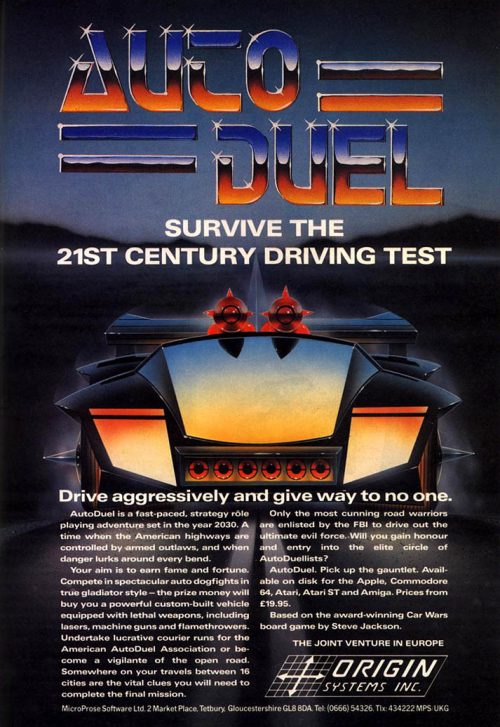 The actual UK release looked near enough the same as the USA one but I reckon I actually would have preferred this as the cover art. Were there any others that I've missed? Please let me know if so.