I've started sorting through all those magazines that arrived yesterday trying to decide what to keep, sell or throw away. I'm expecting roughly equal amounts of each but I'm sure I'll be getting my £20's worth no matter what + there should be masses of relevant articles for the blog when I get my act together.
I'll go in chronological order and start the ball rolling with 3 articles from the November 1992 PC Format:-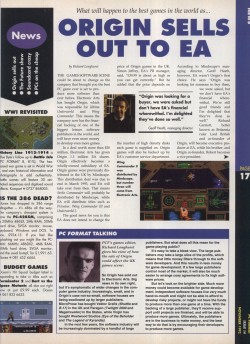 The most interesting of the 3 announces Origin's sale to EA which had just gone through at this time. I hadn't heard that they had approached Mindscape before EA but they were minnows by comparison so it wouldn't have been the right option. Despite the largely justifiable opinion that EA were ultimately responsible for killing off Origin, it was a great deal for both parties at the time and this is well evidenced by Origin's games catalog in the mid 90's. Origin could hardly have made a game as ludicrously expensive as Wing Commander 4 without a company that size backing them up.
I can't help but notice that Ultima Underworld is described in the article as the best PC game of all time which has made me warm to PC Format already. This is just as well as I now have stacks of them. It's a pity I don't have the older issue with the review, although I should have the Underworld 2 review with any luck.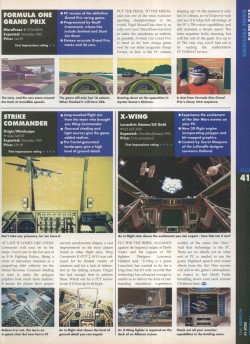 There is a very brief preview of Strike Commander which was expected to be out in 1992 at the time (it didn't make it). It shares a page with a preview of one of my all time favourites X-Wing. Given what has happened to the Star Wars franchise since, it's curious to see that Lucasarts held off making X-Wing until the technology had reached a point to do it justice. If only George Lucas had as much respect for the series.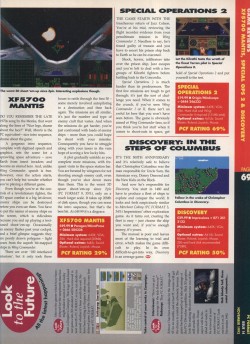 Finally, there is this short review of Wing Commander 2 – Special Operations 2.